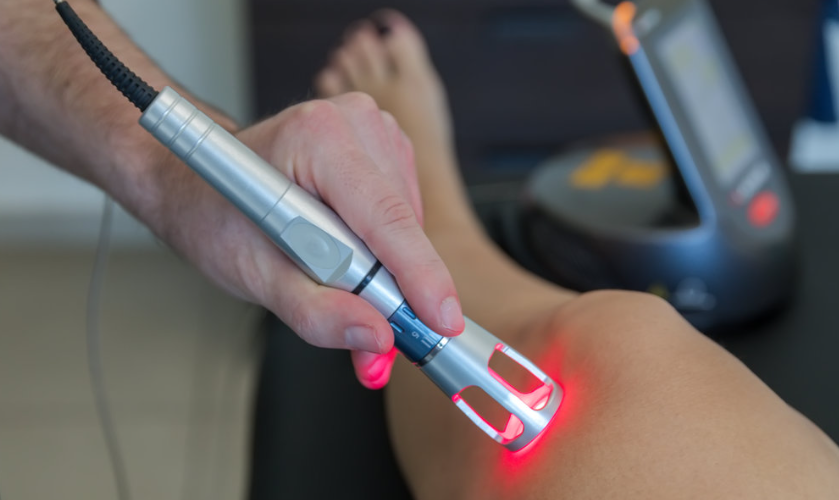 What Is Cold Laser Therapy?
The Vitalize Fitness Program is an exercise program designed for our patients who have  been formally discharged from their physical therapy program.  This program allows you to work out in a safe familiar environment monitored by the MPT staff.  It is ideal for those who have completed physical therapy and may not be comfortable joining a large gym.
As a Vitalize member, we set up a personalized regime for you, and you will be monitored periodically during your work out.  You are also given access to our exercise equipment to continue your exercise program for your specific issue as well as working out for your whole body.
Basically, we become your gym.  You are independent, yet, you are under the supervision and guidance of licensed physical therapists.
Since we know your medical history,  we can therefore monitor and guide your exercise program better than if you went to a regular gym.
The cost is $40/month with no contracts.  You pay month to month.
You can come anytime you we are open (Monday thru Saturday).  However, when a physical therapy patient requires the same piece of equipment, we ask that you use a different piece of equipment as we give first priority to our physical therapy patients.
If you have any questions, please contact our office at 732-591-9494.  We are happy to give you the care you deserve!
How Cold Laser Therapy Can Help?
Cold Laser Therapy is painless, noninvasive, and a drug-free treatment option. It is effective for many inflammatory and pain-generating orthopedic conditions, such as Headaches, Jaw Pain(TMJ), Arthritis, Tendonitis, Joint Injuries, Bursitis, Sprains and Strains, Fractures, Nerve Entrapment, Carpal Tunnel Syndrome, Tennis and Golfer's Elbow, Plantar Fasciitis, Morton's Neuroma, and Acute Sport Injuries.
For more information, please feel free to call our office or contact us.  Our expert physical therapy team will evaluate you for the best modalities to target your injuries.