Our facility treats sports related injures for:
Football
Field Hockey
Soccer
Lacrosse
Basketball
Cheerleading
Baseball and Softball
Track and Field
Tennis
Ice Hockey
Gymnastics
Wrestling
Golf

Most common injuries we treat but are not limited to:
Strained/Pulled Muscles, ACL Tears, Rotator Cuff Tears, Meniscus Tears, Bursitis of the shoulder and hip, Tendonitis, Achilles Tendon ruptures, Calf weakness, Ligament Laxity, Iliotibial Band Syndrome, Back Injuries.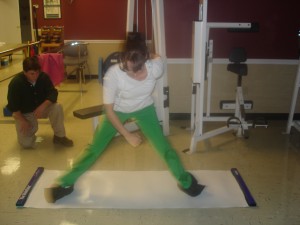 Here at Marlboro Physical Therapy, we follow protocols for post surgical conditions in the critical phase of treatment. We then progress the athlete to prepare to return to his/her specific sport with a customized, creative and innovative exercise program.
For athlete's with inflamed muscles and joints, we provide state of the art modalities such as: Ultrasound, Electric Stimulation, Russian Stimulation, Game-Ready Vasocompression, Whirlpools and contrast baths, Laser Light treatment, and the H-Wave Stimulator (which is used by pro sports teams).
We also have a BioDex Machine for improving strength and Range of Motion. It is a State of the Art piece of equipment. See the section under Biodex for more details.
Our Sports Rehabilition is ultimately designed to progess the athlete to a safe and successful return to his/her sport.
Coming Soon: Concussion Therapy