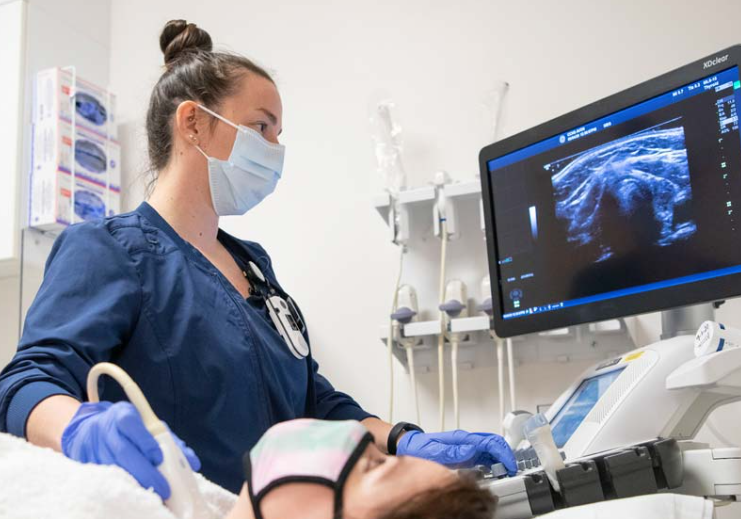 Ultrasound is high frequency sound waves that produce a form of deep tissue heating. It is used to treat many different musculoskeletal conditions by decreasing inflammation, pain and muscle spasms, promoting circulation and relaxing tight muscles / soft tissue.
How Ultrasound Therapy Can Help?
Common conditions treated with Ultrasound include Bursitis, Tendonitis, Muscle strains and tears, Frozen shoulder, Sprains and ligament injuries, and Joint contractures or tightness.
Ultrasound is often used in conjunction with manual therapy due to the deep heating and pain relieving effects.
For more information, please feel free to call our office or contact us.  Our expert physical therapy team will evaluate you for the best modalities to target your injuries.