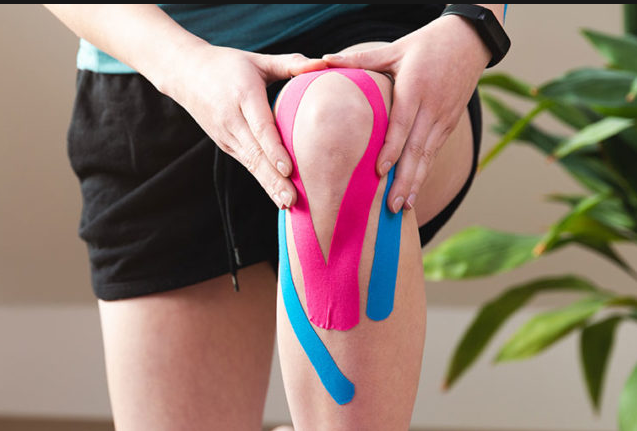 Kinesio taping has become much more visible in recent years. You have likely seen athletes, gym-goers, and even pregnant women using the colorful muscle tape in strategic positions as a way of easing pressure on their joints and alleviating pain. The goal of Kinesio tape is to enhance blood circulation at targeted areas, thereby reducing pain and improving recovery time following an injury. Kinesio tape works off the science of kinesiology, which is a fundamental aspect of physical therapy. The taping creates a pulling force that allows for free range of motion while still providing therapeutic pressure to the targeted area. The tape helps to hold problematic joints and muscles in place as you go about your daily business and routine—including engagement in any level of physical activity or exercise.
How Kinesiotaping Can Help?
Kinesio tape is most frequently used by athletes—especially those who engage in prolonged activities. Runners especially are drawn to kinesio taping, as the technique is incredibly low-profile and unlikely to get in the way of their running stride. However, kinesio tape can benefit many people outside of the athletic world, and certainly stretches beyond supporting runners. Those who experience wrist pain after typing all day, or who experience back pain due to their job may also benefit from utilizing kinesio tape.
Common conditions our trained physical therapists often treat with kinesiology taping include:
Back sprains and strains
Neck aches
Shoulder injuries
Knee pain
Sports injuries
For more information, please feel free to call our office or contact us.  Our expert physical therapy team will evaluate you for the best modalities to target your injuries.