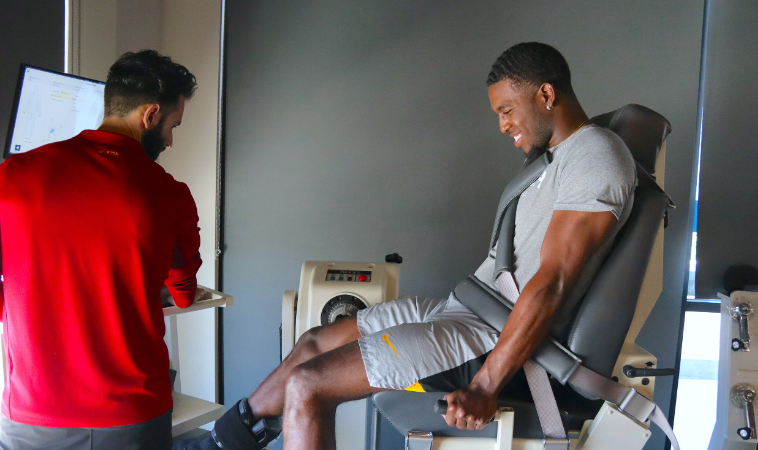 The Biodex Multi-Joint System, is a isokinetic machine that provides a computer controlled resistance.   It is the most popular and advanced dynamometer for neuromuscular and isokinetic strength testing and rehabilitation.  This system is utilized for sports and orthopedic medicine, pediatric medicine, neurological rehabilitation, adult medicine, and industrial medicine.  This system provides the physical therapist with objective data to use in guiding your course of treatment.
The Biodex is helpful in rehabilitation because it assists the patient to get better movement and strength in the knee, shoulder, elbow, and ankle in a pain-free way.  It is a useful tool to objectively determine a patient's progress and readiness to return to their functional activity or sport.   This is accomplished by setting variable resistance modes such as Isokinetic, Passive, Isometric, Isotonic and Reactive Eccentrics on the machine.   The force that the patient applies to the machine is measured to determine strength compared to the uninvolved extremity.  Biofeedback is also provided by the high resolution color graphics monitor to encourage patient compliance with exercise protocols.
This is a state of the art exercise and testing machine that very few physical therapy facilities have. Marlboro Physical Therapy is very proud to say we have one at our Morganville office.
For more information about the Biodex Multi-Joint System Pro, please feel free to call our office or contact us.  Our expert physical therapy team will evaluate you for the best modalities to target your injuries.