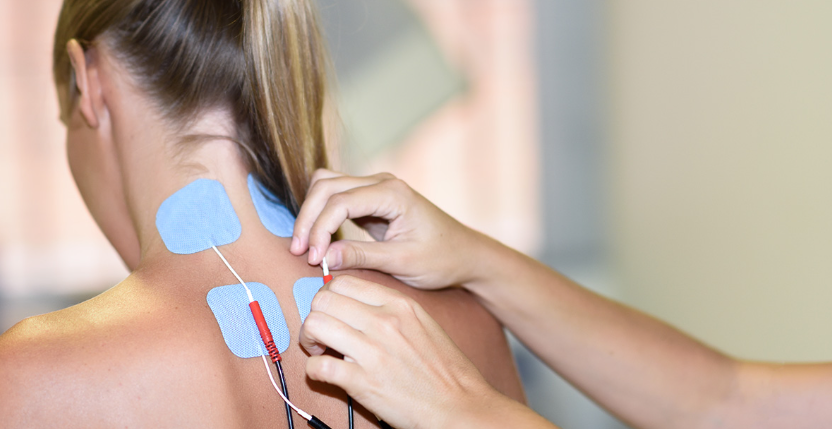 What Is Electrical Stimulation?
Electrical Stimulation is used in a variety of conditions to reduce pain and swelling, promote tissue healing, stimulate nerve or muscle function, biofeedback therapy and muscular re-education.
How Electrical Stimulation Can Help?
Electrical Stimulation / TENS are commonly used to treat those with chronic pain, muscle spasms, inflammation and swelling. E-stim is best used in conjunction with other physical therapy treatment strategies. For patients with weakness, after suffering a stroke or surgery, Neuromuscular Electrical Stimulation (NMES) can help prevent muscle wasting and build strength by stimulating the desired muscle or groups of muscles to cause a contraction.  It is also beneficial in increasing range of motion and improving circulation. 
For more information, please feel free to call our office or contact us.  Our expert physical therapy team will evaluate you for the best modalities to target your injuries.