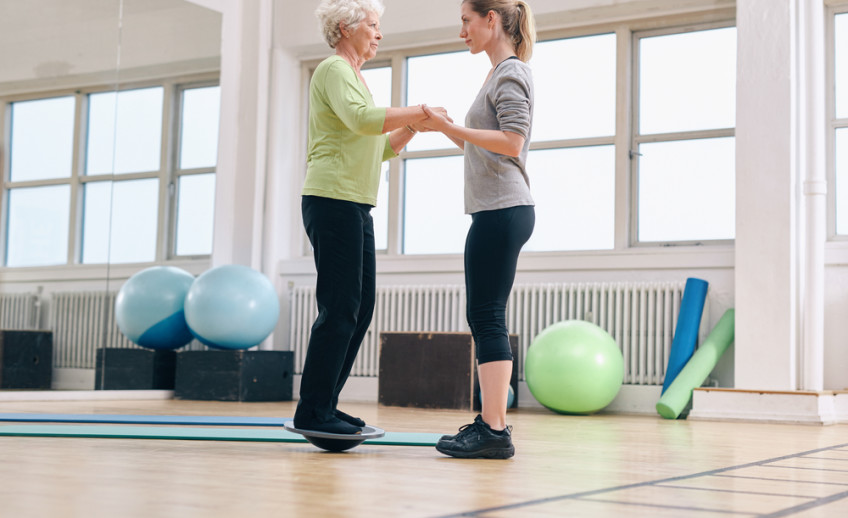 What Is Geriatric Rehabilitation?
Geriatric Rehabilitation addresses the wide array of issues that concern individuals as they experience normal aging, focusing on older adults. As you age, your body may begin to get weaker. This could lead to difficulties with your activities of daily living; such as getting in and out of chairs/sofas, getting in and out of your car, carrying household items (gallon of milk), and picking up your loved ones (grandkids). Another trouble you may be experiencing is difficulty keeping your balance. Many older patients, generally 65 years of age and older, begin to feel unsteady on their feet, which places you at a risk for falls. Aging does not have to include withdrawing from the activities you love, due to pain or stiffness when moving. Some other common geriatric disorders treated with physical therapy include:
Osteoporosis
Osteoarthritis
Rheumatoid Arthritis
Parkinson's Disease
Alzheimer's Disease
Balance Disorders
Joint Replacement Rehabilitation
Neurological Disorders
How Physical Therapy Can Help?
Physical therapy is a medical specialty that uses exercises, manipulations, and specific equipment to help patients regain or improve mobility and function. Geriatric physical therapy is a proven means for older adults from every level of physical ability to improve their balance and strength, build their confidence, and remain active. At Marlboro PT, our therapists evaluate each patient and design a custom activity and exercise plan that will allow the patient to remain as physically fit and active as possible. Once the activity plan has been implemented, the physical therapist monitors the patient's progress and changes the plan as needed. At Marboro PT, we are dedicated to providing patients with the best treatment and best functional outcome.
Do you feel that your age is affecting your activities of daily living?  For more information, please feel free to call or contact us today. Our team is made up of enthusiastic, hands-on providers who offer a comprehensive range of services. We look forward to giving you the care you deserve.