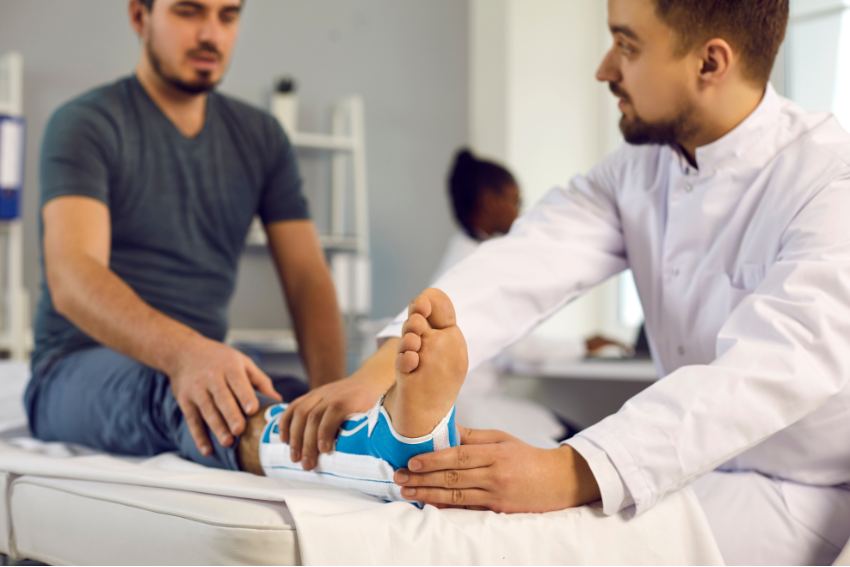 What Is Orthopedic Rehabilitation?
Orthopedic rehabilitation is a form of treatment that treats a variety of conditions affecting the muscular and skeletal systems.  Often, problems of the muscular skeletal system occur due to an injury.  Orthopedic or musculoskeletal rehabilitation is used to help you regain your strength and mobility after an orthopedic injury or surgery, such as a total knee replacement.  Benefits of orthopedic rehab may include:
Regain your strength in the affected area
Return to your home and daily tasks
Return to sports
Reduce healing time
Address any pain following orthopedic surgery or injury
Whether your injury is the result of sports or simple overuse from everyday activities, physical therapy is essential to restore strength and mobility.
How Physical Therapy Can Help?
At Marlboro PT, we make sure that you receive one-on-one interaction with our practitioners. Our personal, hands-on approach allows us to develop a customized orthopedic plan that meets your specific goals. With emphasis on close supervision, personal assistance, and the latest technology, our team provides the highest quality of orthopedic and sports PT.
Our team of experienced practitioners at MPT, offer orthopedic rehabilitation for the full range of orthopedic conditions, including the following:
Sciatica
Carpal tunnel syndrome
Sprains and strains
Whiplash
Tennis elbow
Neck or Low back pain
Heel spurs
Pinched nerve
Rotator cuff injuries
Frozen shoulder
Spinal stenosis
Herniated disc
TMJ
Osteoarthritis or rheumatoid arthritis
Tendinitis
Post fracture care
Plantar fasciitis
Total joint replacement
Treatment options are determined after an initial evaluation is completed by your physical therapist in conjunction with your physician's orders. The treatment may consist of physical modalities (moist heat, ice, ultrasound, cold laser, electrical stimulation, massage, traction) and/or therapeutic procedures (joint mobilization, posture re-education, passive stretching, activities of daily living, therapeutic exercise, range of motion, gait training).
To learn more about orthopedic rehabilitation, please feel free to call or contact us.  Our team is made up of enthusiastic, hands-on providers who offer a comprehensive range of services.  We look forward to giving you the care you deserve.