Our staff consists of a skilled team of caring and devoted licensed physical therapists, licensed physical therapist assistants, well-trained aides, and courteous, efficient office personnel who are committed to the complete rehabilitation of each and every patient. Continuing education through specific seminars and workshops provide the means to keep these professionals abreast of the latest developments and techniques.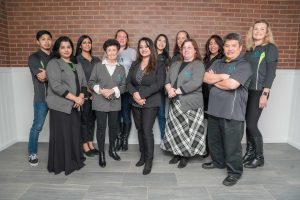 MEET OUR PROFESSIONAL TEAM
PHYSICAL THERAPISTS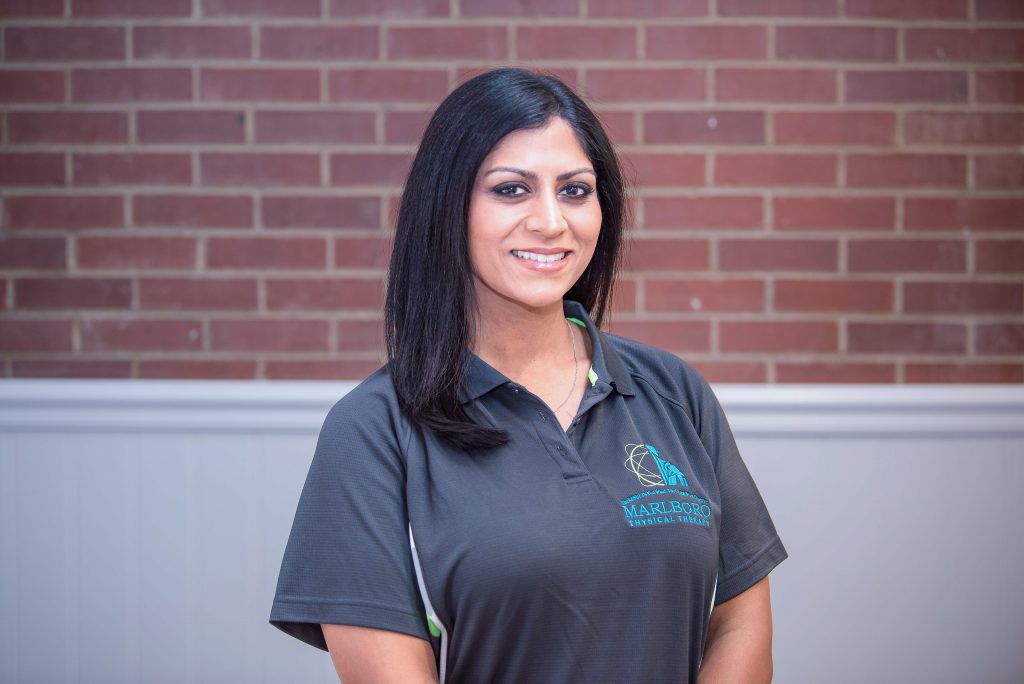 Dr. Rumona Pal, PT, DPT, CCCE
Dr. Rumona joined the Marlboro PT team in 2013. She was a part of the first Clinical Doctorate Program in NJ, having graduated in 2003 with a DPT degree. Dr. Rumona's career started in the hospital, working with all realms of PT: cardiopulmonary, orthopedics, post-operative, ICU, NICU, pediatrics, cystic fibrosis, and outpatient. Subsequently, she has predominantly worked in outpatient orthopedics and has also had managerial experience in an assisted living facility, working with geriatrics, and those affected by memory loss and psychological diagnoses. Over the past years at Marlboro PT, Dr. Rumona has actively loved working with the Marlboro community.  As lead PT, she has not only treated patients, but asserted a leadership role for the staff.  Dr. Rumona is also a certified Clinical Instructor and loves educating future physical therapists. Her clinical interests are in myofascial release, orthopedics, and manual therapy.  In her spare time, she enjoys raising her two boys and is currently training for her second degree black belt in Taekwondo.
Judith K. Hurley, PT
Judy has been with Marlboro PT since its origination in 1986.  She is the original founder of Marlboro PT and still continues to share her love of physical therapy with the patients. She has a special interest in the area of upper extremity, hand rehabilitation, and fitness for people over 50.  She holds a Masters' Degree in Health Service Administration from the New School for Social Research, Graduate School of Management & Urban Professions, NYC (1988), and a Bachelor of Science in Physical Therapy from the College of Physicians & Surgeons, Columbia University, NYC (1955).  In her free time, she enjoys working out and spending time with her children and grandchildren.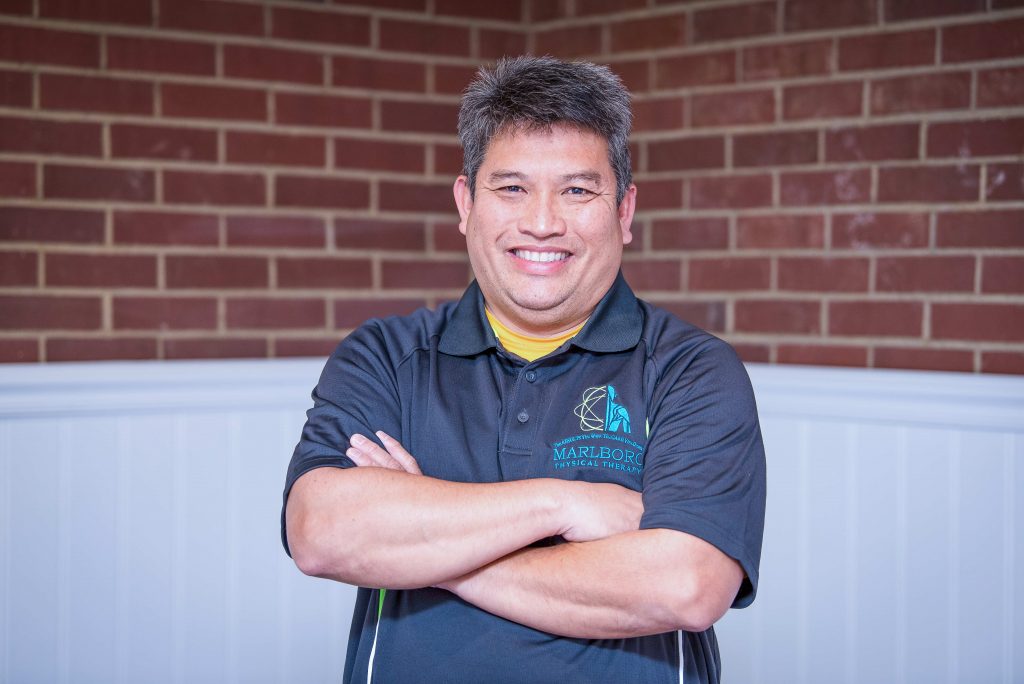 Ben Dy, PT
Ben joined the Marlboro PT team in 2007.   He graduated in the Philippines in 1989 and has been a practicing physical therapist for 31 years.  Ben has working in a variety of different settings including hospital, rehab, and outpatient.  He specializes in orthopedics, sports injury, and geriatrics. Ben has experience treating patients with injuries of various body parts including neck, back, upper and lower extremities.  His goal is to help patients return to their prior level of function following hip and knee replacement, stroke, car accidents, and sports related injuries.  When not at work, Ben enjoys engaging with his three daughters in multiple sports such as swimming, tennis, and Tae Kwondo.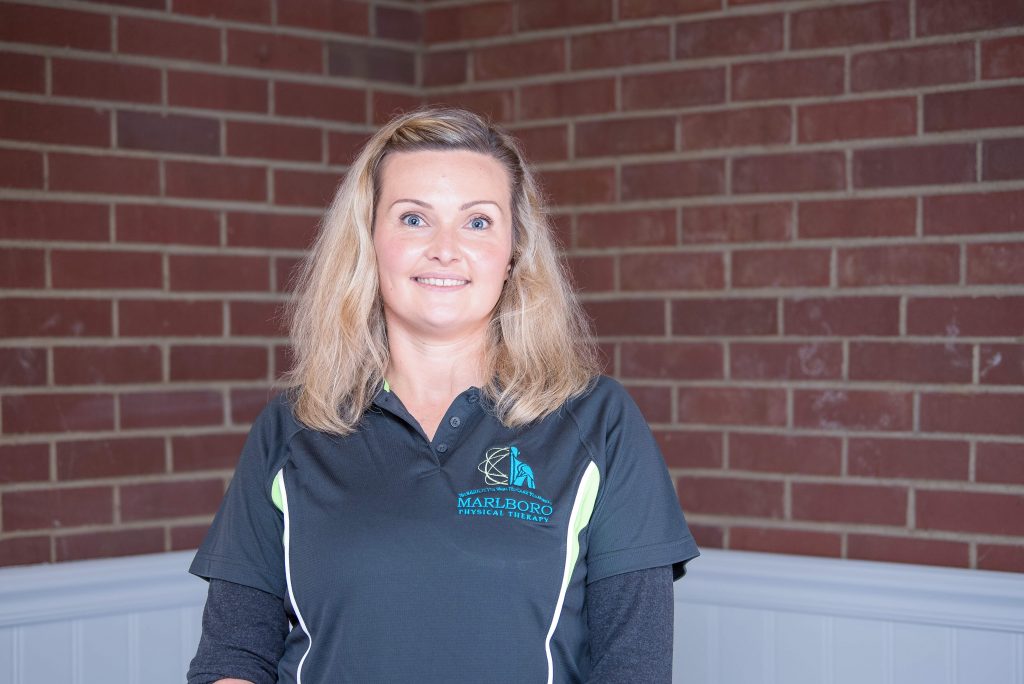 Magdalena Ziobro, PTA
Magdalena Ziobro joined the Marlboro PT team in 2019. She has been a licensed Physical Therapy Assistant since 2007. She obtained her Applied Science Degree at Union County College. She has 12 years of experience working with geriatric population in nursing homes and assistive living centers. Over the last year, she has transitioned into outpatient setting here at Marlboro PT, where she is excited to be part of the team and to help patients achieve their maximum functional potential. She believes that both patient engagement and open communication are imperative to achieve positive outcomes. In her free time, Magdalena enjoys being active, swimming, biking and walking. She likes to travel and see new places as well as experience new cultures. She also loves to spend time with her friends and family.
FRONT DESK SUPPORT STAFF
Laura Tully
Laura has been with the Marlboro PT team since 2004. As the lead office assistant, she assists the company with answering phones, requesting authorizations, and dealing with insurance companies, and among other things.  When not at Marlboro PT, she enjoys camping in South Jersey, reading, baking, and is always looking for new and interesting craft ideas.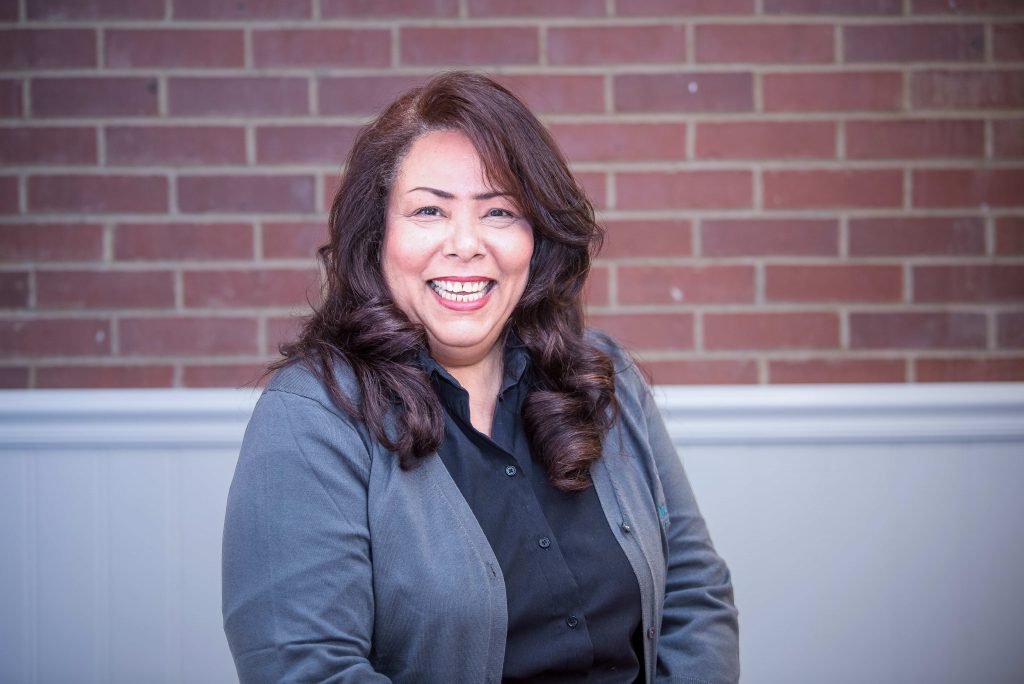 Sandra Pagli
Sandra has been with the Marlboro PT team since 2013.  As the lead insurance specialist, she assists the company with investigating and resolving all patient billing inquiries.  She also communicates with various insurance companies to achieve resolution to denied claims for Marlboro PT as well as for the patients.  On her days off, she enjoys cooking, gardening, and painting.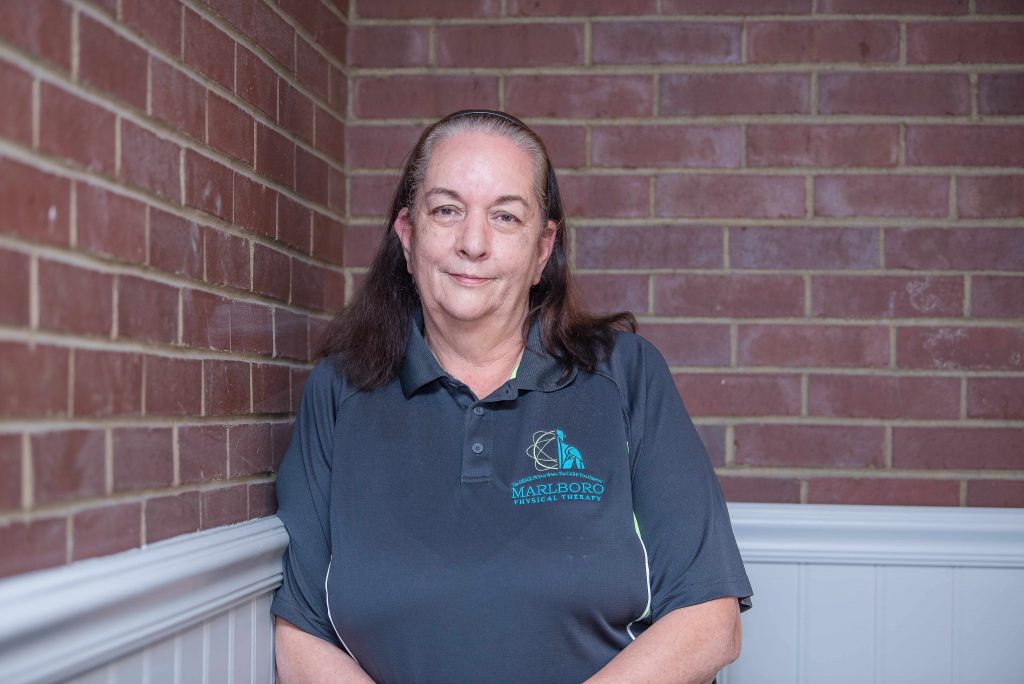 Annette D.
Annette has been with the Marlboro PT team since 2006. As a part time night receptionist, her job duties include answering phone calls and scheduling patients. She also currently works full time as a receptionist in a Doctor's Office. In her spare time, she likes spending time with family, friends, and her grandchildren.
PHYSICAL THERAPY AIDES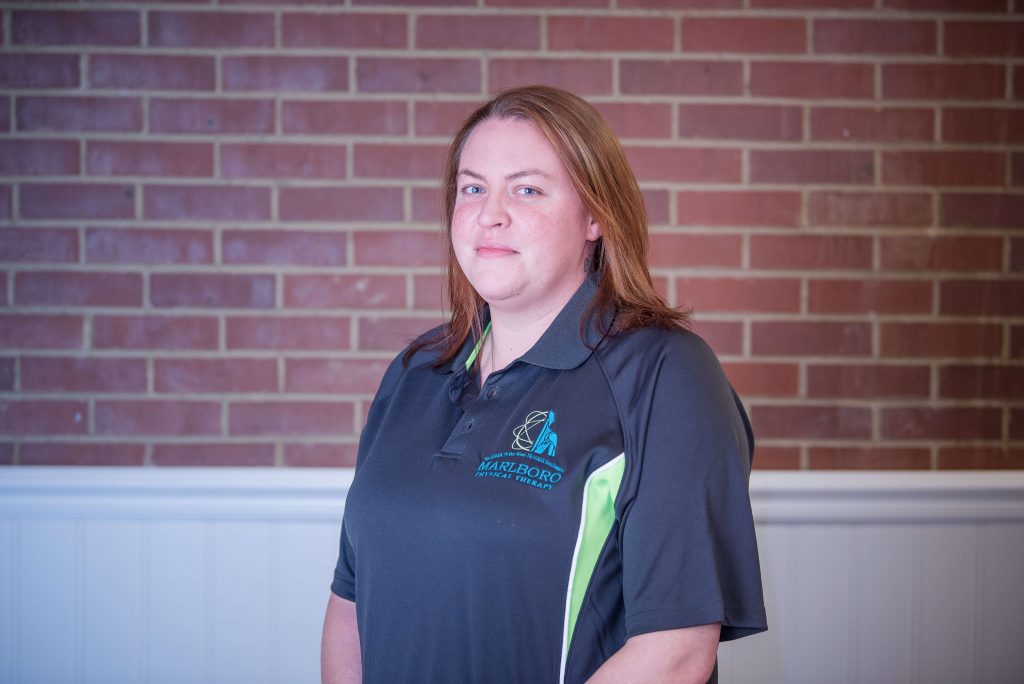 Shannon D.
Shannon joined the Marlboro PT team in 2009.  She works as the lead physical therapy aide assisting the patients with their exercise programs as well helps with front desk duties.  On her free time, she enjoys spending time with her family, friends, and niece and nephews.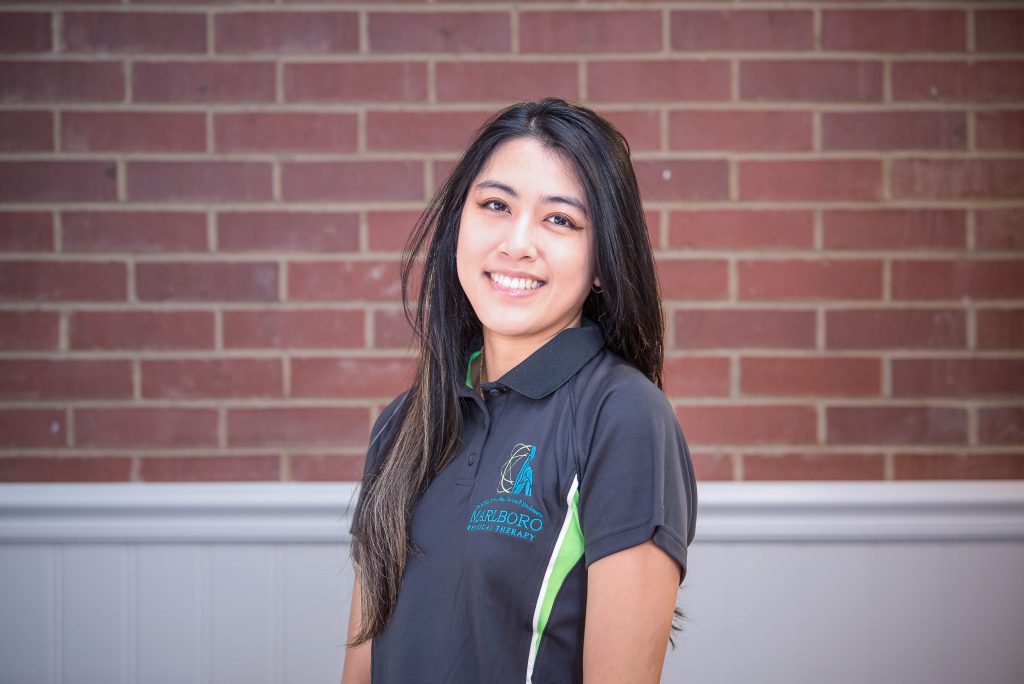 Carmela Herrera
Carmela joined the Marlboro PT team in 2016. She works as a physical therapy aide and assist the therapists by running patients through their individualized exercise programs as well as setting them up for treatment. Currently, she is pursuing a Master's Degree in Acupuncture and Chinese Herbal Studies at the Academy for Five Element Acupuncture.  In her free time, she enjoys drawing, painting, writing Chinese calligraphy, and going on walks around the neighborhood.
Josh Eugenio
Josh joined the Marlboro PT team in 2020. He works a physical therapy aide and helps prepare patients for treatment. He also assists patients through their exercises programs. In his spare time, he trains in kickboxing and enjoys motorcycle rides.
Ethan Goldenthal
Ethan joined the Marlboro PT team in 2019. He works as a physical therapy aide and directly assists the patients with their exercises routines under the guidance of the physical therapist. Currently, he is pursuing a degree in Exercise Science at University of Delaware and wishes to further his education and become a physical therapist. In his spare time, he enjoys playing sports such as soccer and basketball, and camping with family and friends.