The rehabilitation of hand injuries will often require the use of physical modalities and therapeutic procedures to help the patient return to their previous level of function. The most common diagnoses that would benefit from a referral to Marlboro Physical Therapy, are:
Carpal Tunnel Syndrome
Tendon Rupture and Repair
Wrist/finger Facture
Joint Reconstruction
Rheumatoid/Osteoarthritis
Joint Sprain
Tendonitis
Treatment options are determined after an initial evaluation by a physical therapist in conjunction with your physician's orders.
The treatment program may consist of physical modalities (moist heat, ice, ultrasound, electrical stimulation, massage, paraffin wax) and/or therapeutic procedures (joint mobilization, passive stretching, activities of daily living, therapeutic exercise, range of motion, fine motor skills, gross grasp and grip strengthening).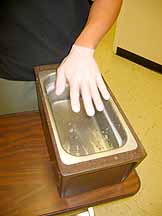 Splinting may also be required to position the hand/finger in the proper position for healing and to prevent further damage. Ergonomic modifications at your workplace and/or home may be suggested to prevent re-injury.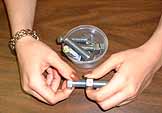 To learn more about any diagnosis, physical modality or therapeutic procedure listed on this page, please give us a call or contact us.